What we did
To kickstart the creative process, team member Wesley organised a brainstorming session he called the Wexperience – combining various techniques (Crazy 8's, Make It Evil, and feedback rounds) to generate many creative ideas quickly. It was a lot of fun to do together!
Later, we would again use Crazy 8's to come up with ideas individually, and then used Dotmocracy to vote on our favourites. To evaluate, we created our own Viability & Feasibility Map. One idea not only got the most votes but also stood out as the clear winner in the map: A "Kickstarter for clothes".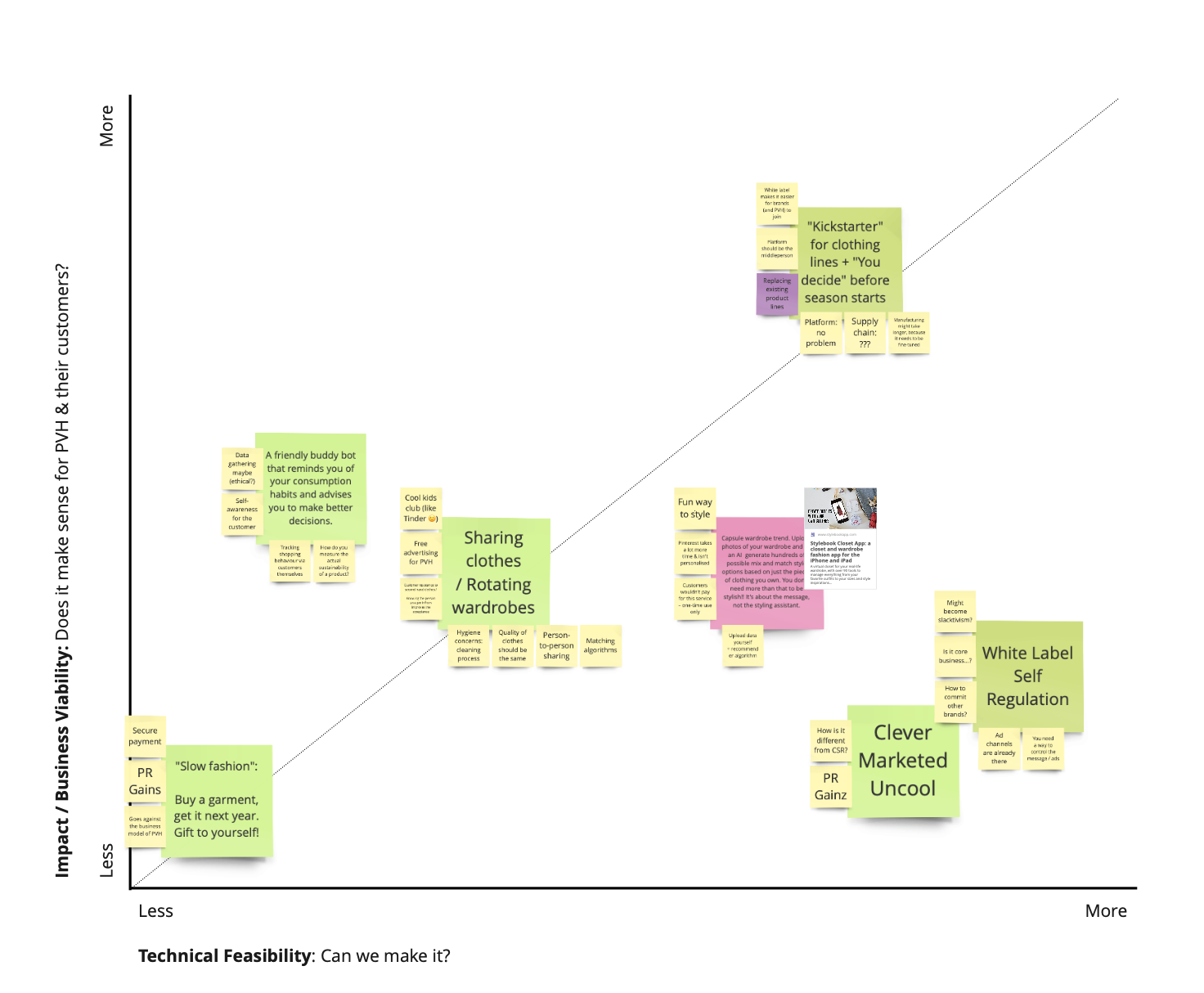 🔑
Key Insight
Up2U is a crowdsourcing platform that brings caring customers and responsible brands together to discuss fashion challenges.
To get a better understanding of our final idea, check out these slides from the Handover Package to the client: