What we did
We started off drafting the design's primary functions by doing competitor analysis and user segmentation to find out how our prototype would need to function to serve the intended user. Next, we detailed all the possible actions and flows a user could take in a User flow diagram. Then we started prototyping.
🔑
Key Insight
We chose to design an app because it was familiar and easy for the intended user, but the story was that of a larger platform.
We used prototyping tool Framer (Framer, n.d.), as Framer contained pre-made components and interaction patterns that we could customise. Our first version was ready.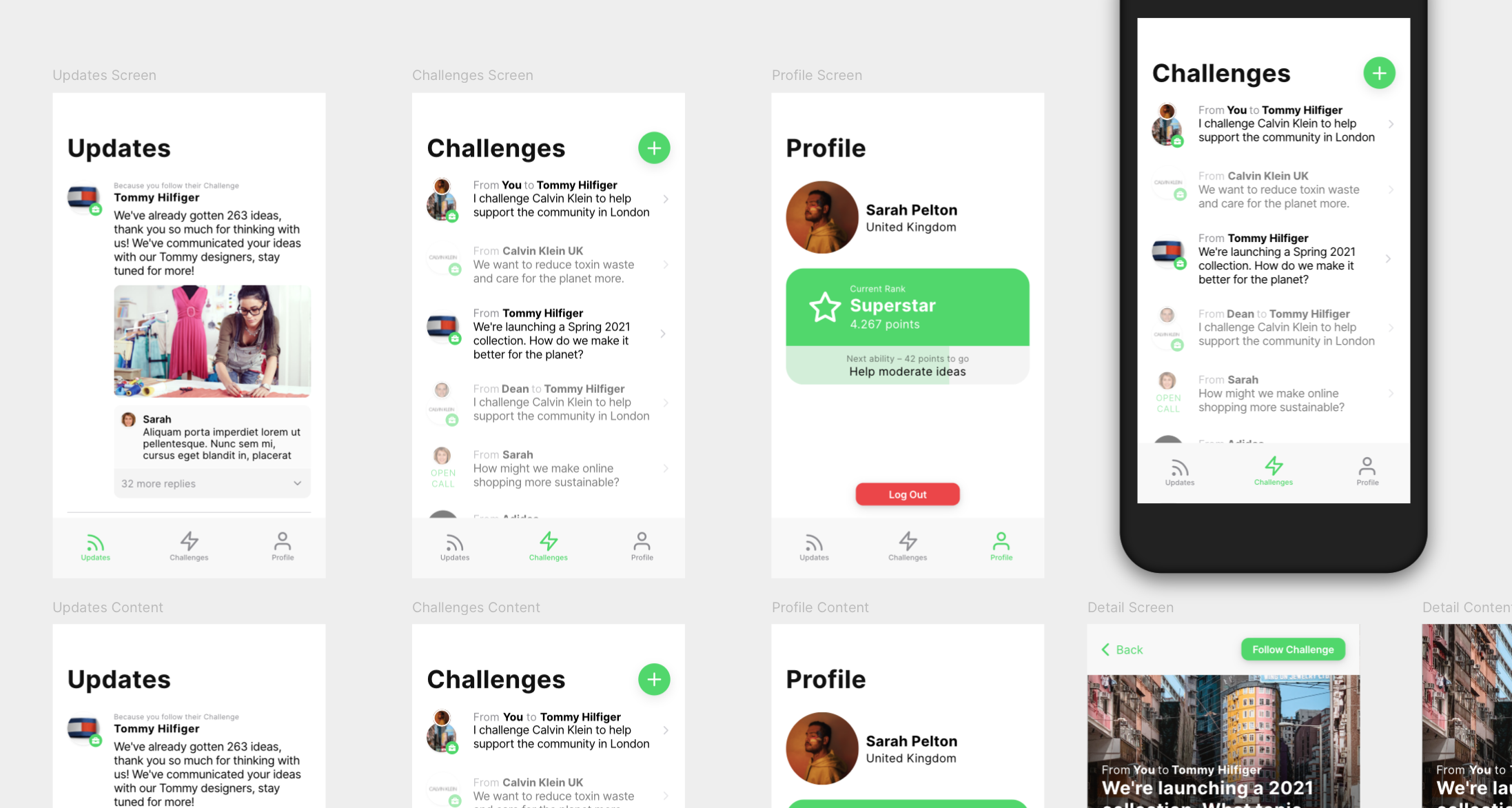 Now we could start usability testing on Ping Pong (Ping Pong, n.d.). Our first user taught us that the concept of the app really appealed, but there was a lot of confusion and scepticism over the role companies and users played in setting challenges. We revised the prototype with a fresher style and clearer navigation. Our second user was a lot more positive about the prototype itself, and even remarked "I wish this was real".
🔑
Key Insight
Users enjoyed the sense of ownership and transparency
In total, we completed the Lean UX cycle twice. There were still improvements to be made, but it was time to deliver the solution to the client. We created an implementation roadmap, a service blueprint, and a final pitch to the client.
Our final prototype
Use the prototype yourself →